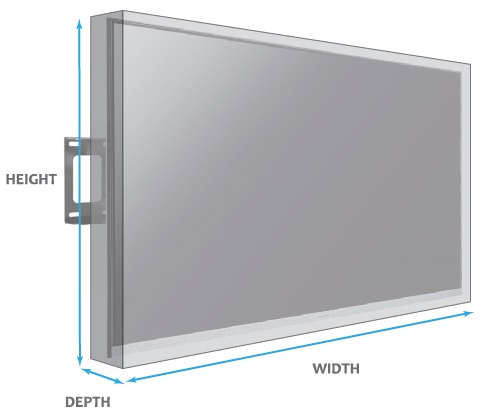 Are you in the market for a new TV? Considering a 43-inch option? Well, look no further! In this ultimate guide, we will help you unravel the complexities of 43-inch TV dimensions, making your decision-making process a breeze.

When it comes to buying a TV, understanding the dimensions is essential. A 43-inch TV is a popular choice among consumers due to its immersive viewing experience and the perfect balance between screen size and room space. But what exactly do the numbers mean?

In this comprehensive guide, we will break down the dimensions of a 43-inch TV, including its height, width, and depth. We will also explore the aspect ratio, resolution, and recommended viewing distance, ensuring that you have all the information you need to make an informed purchase.

Whether you're upgrading your home theater system or simply looking to enhance your viewing pleasure, this guide has got you covered. Get ready to dive into the world of 43-inch TVs and discover the perfect fit for your entertainment needs.
Below are the dimensions of the 43 inch tv, specified in inches, cm and mm.